Today I am just thankful for my family…… both canine and human.
I have adjusted really well to being back with my birth family and am so happy to know that I have my furever home.

Today mom and I got to go to the dog park and I met another tripawd there! He is 7 years old and has only been a tripawd for about a year. We played ball together a little bit.
Now it's nap time because tomorrow my family and I get to go to another dog park where there is a Golden Retriever meet-up.
This is my fur family…..snuggle time!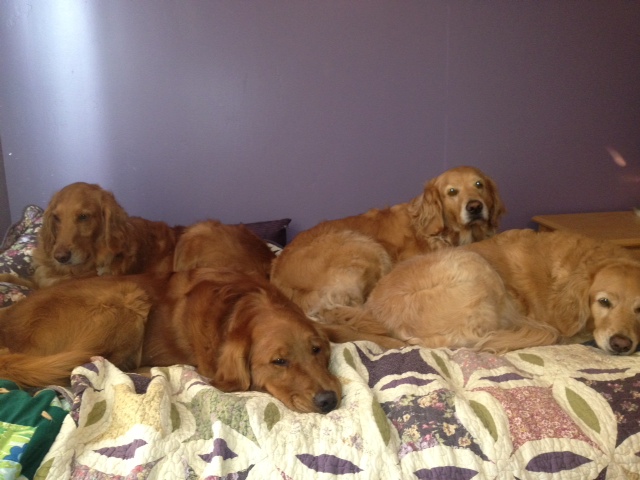 That's me right in front and my mom Dakota right behind me.
 To the right and in front is my Gramma Brandi and behind her looking up is my Auntie Muncie.
Until next time……………….
Mr. T
"Living life to the fullest…………………one hop at a time"