Tripawds is a user-supported community. Thank you for your support!
Well once Barney was done with his four hour nap we decided to go check out the plant…………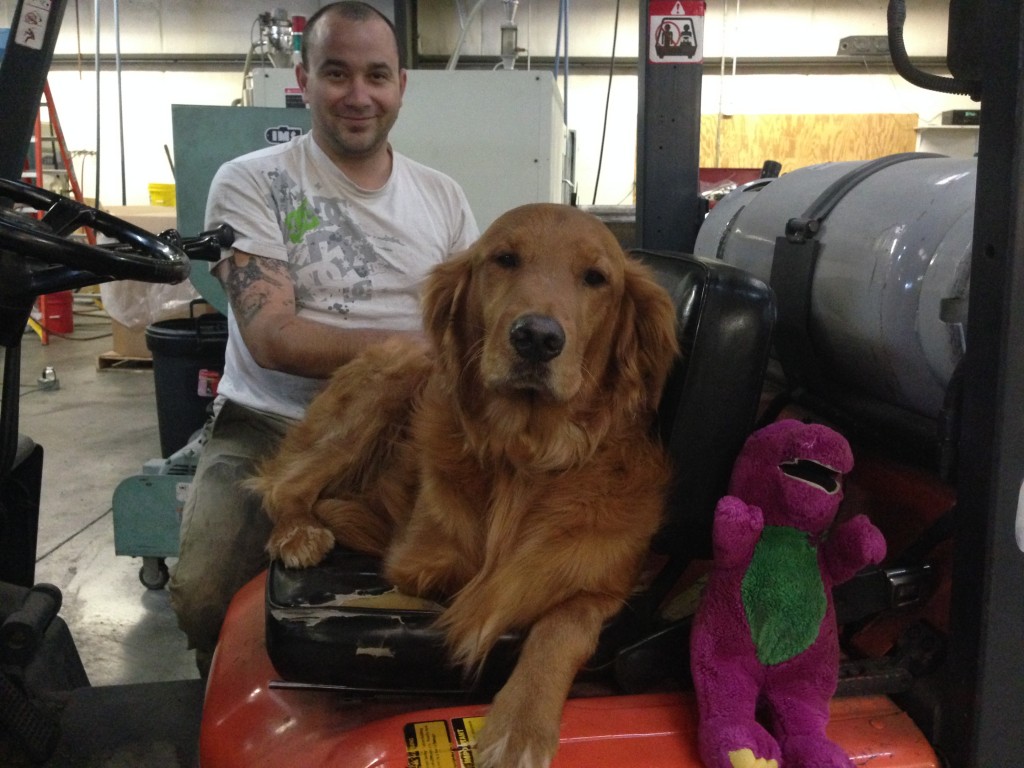 We rode on the fork lift………….that's my buddy Chris ….. I like Chris 😉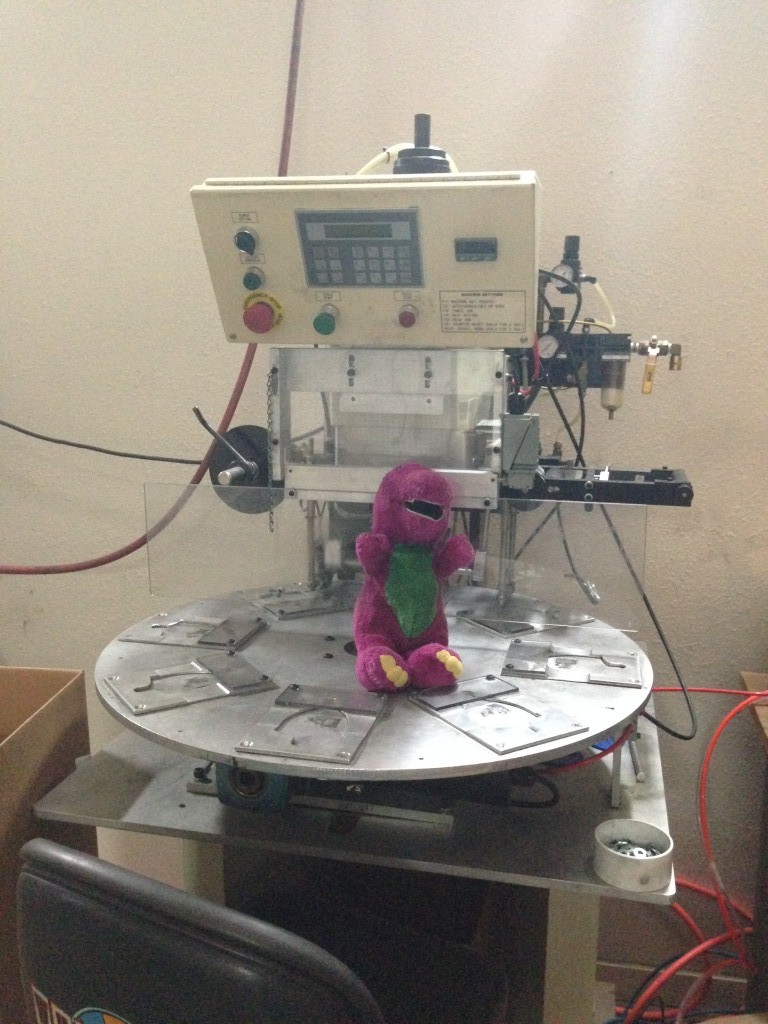 Barney thought he would try making some parts………..He didn't like this so we moved on…
Lazy Dino can't walk any where I have to do it for him…………
Turn my back for one second and this happens…………geez!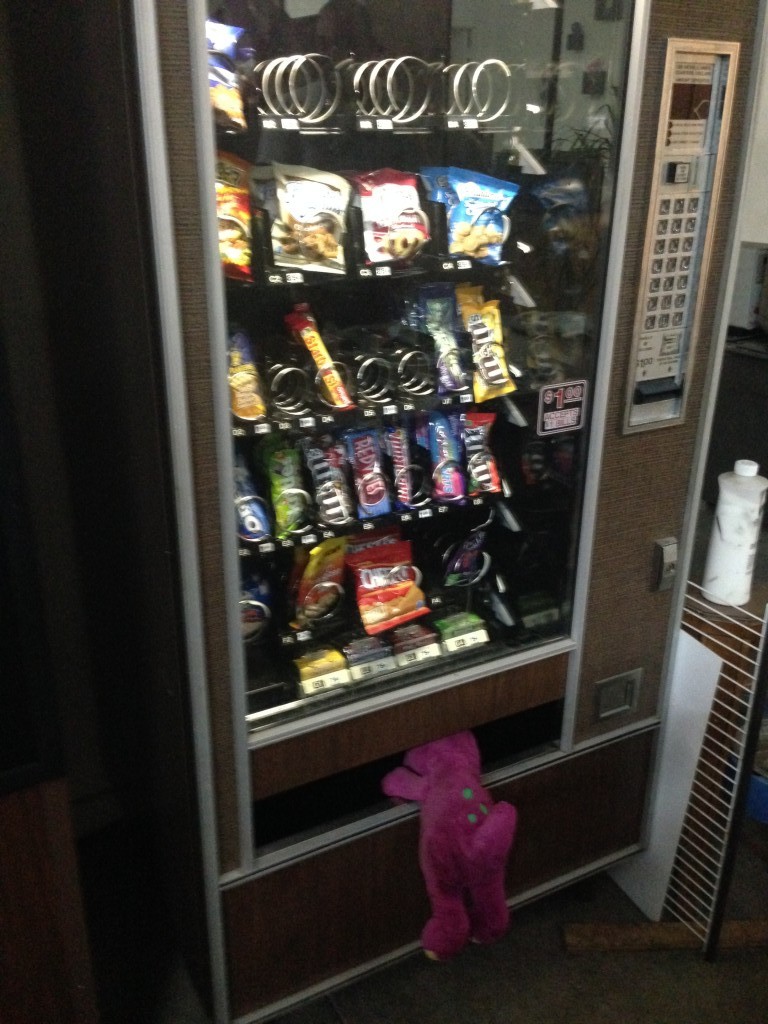 And then he decided he needed a snack………..,………..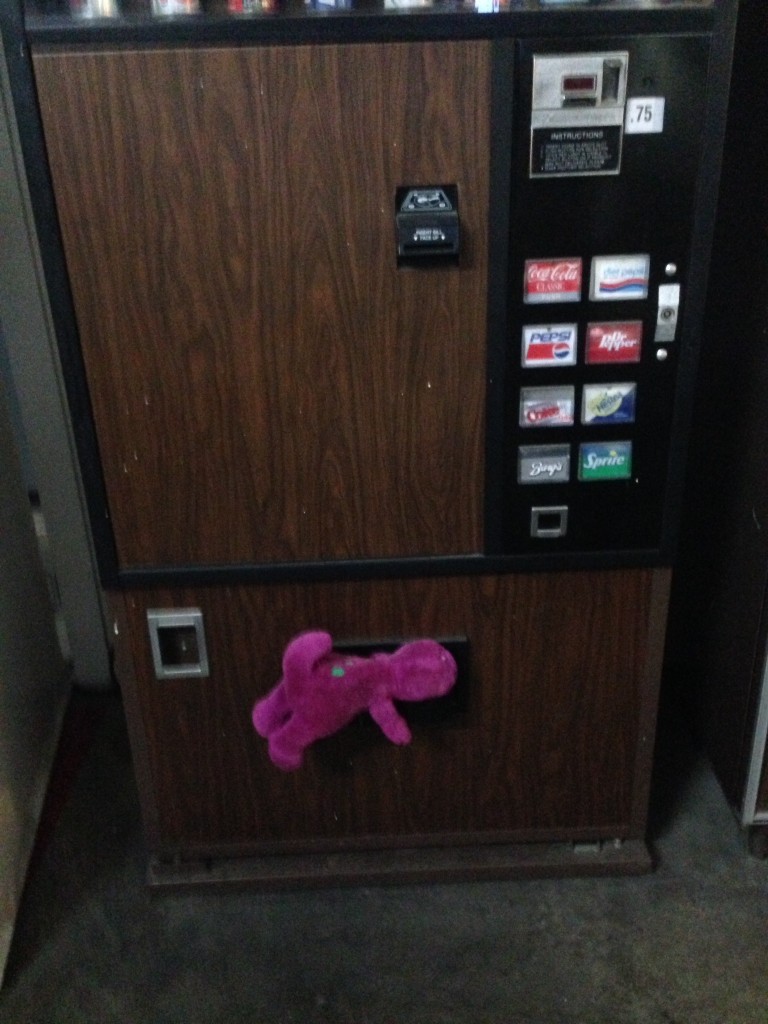 And of course he couldn't have a snack without a soda!
It was about this time that we decided maybe it would have been better to leave him home and let him be a couch potato all day…………….
Tomorrow is a new day!
Mr. T
"Living life to the fullest…..one hop at a time"