Wow I can't believe it has been 6 years since we last posted a Blog post! That's just crazy!
TriPod had just turned 4 the last time we posted and now he is a Senior dog at the age of 9.
Where does all the time go?!
His face is starting to show some gray around the eyes and he has slowed down some but he is still as happy and sweet as ever.
We are a certified Therapy Dog team with the Alliance of Therapy dogs and do at least one or two local visits a month. It is something he loves to do but at the same time I have to not over do it with him.
Even though we haven't been on here for some time we never miss an opportunity to let people dealing with possible amputations or limp birth defects know about the Tripawds site and the wonderful community here. Including leaving flyers with our local veterinary offices.
We have made a few long time friends from here that are on TriPod's Facebook pages so we stay in contact with them. This is truly a unique place with some amazing people and pets. If you are new here….welcome! If you have been around a long time …… it feels really good to back in the company of family.
Denna & TriPod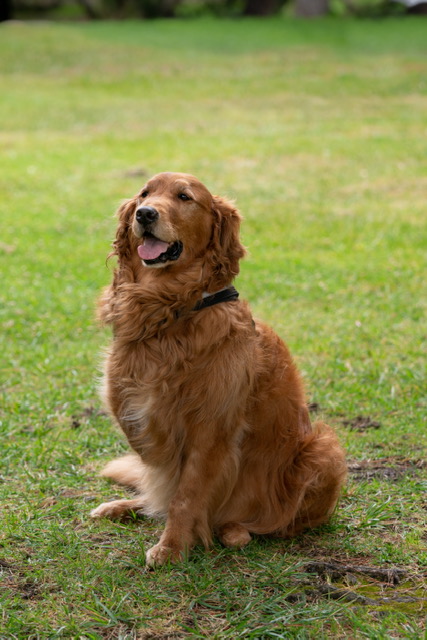 "living life to the fullest…..one hop at a time"