To say Barney has been as slacker as of late would be an understatement!! The little Purple Dude has done nothing but eat and sleep ever since Christmas! Sooooooooooooo……..
tpod mom and I decided it was time he got off his lazy little purple butt and go to work for change! tpod mom works for a plastic injection molding company so we decided there should be something he could do to earn his keep.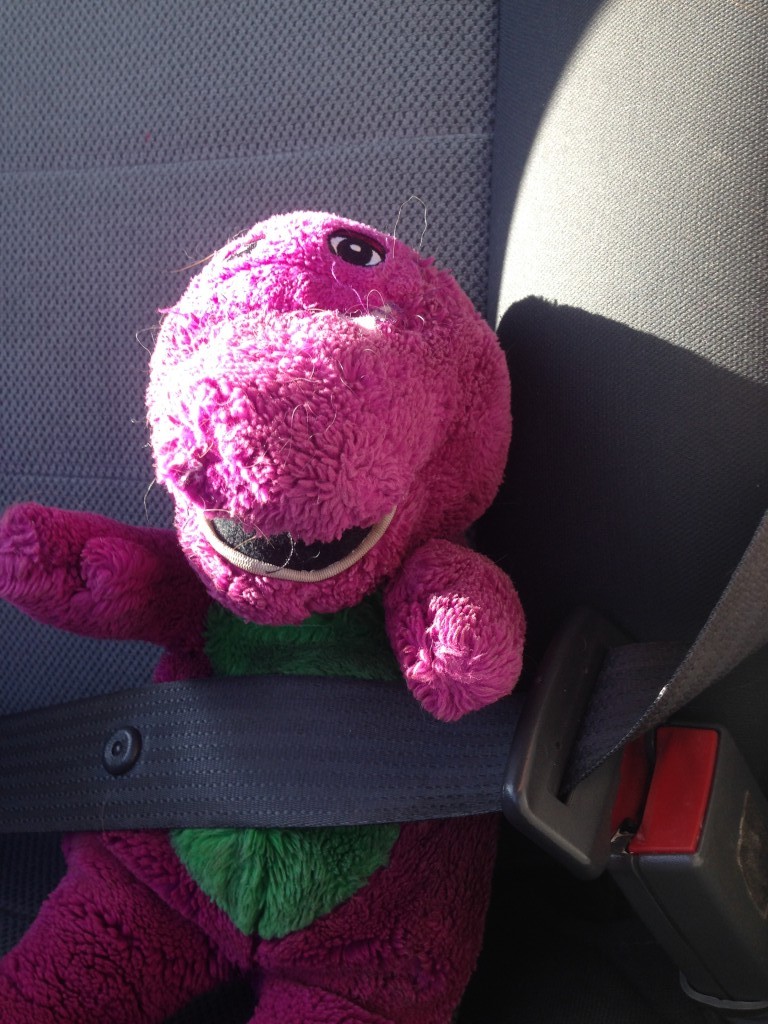 Safety first ! We made sure Barney put on his seat belt.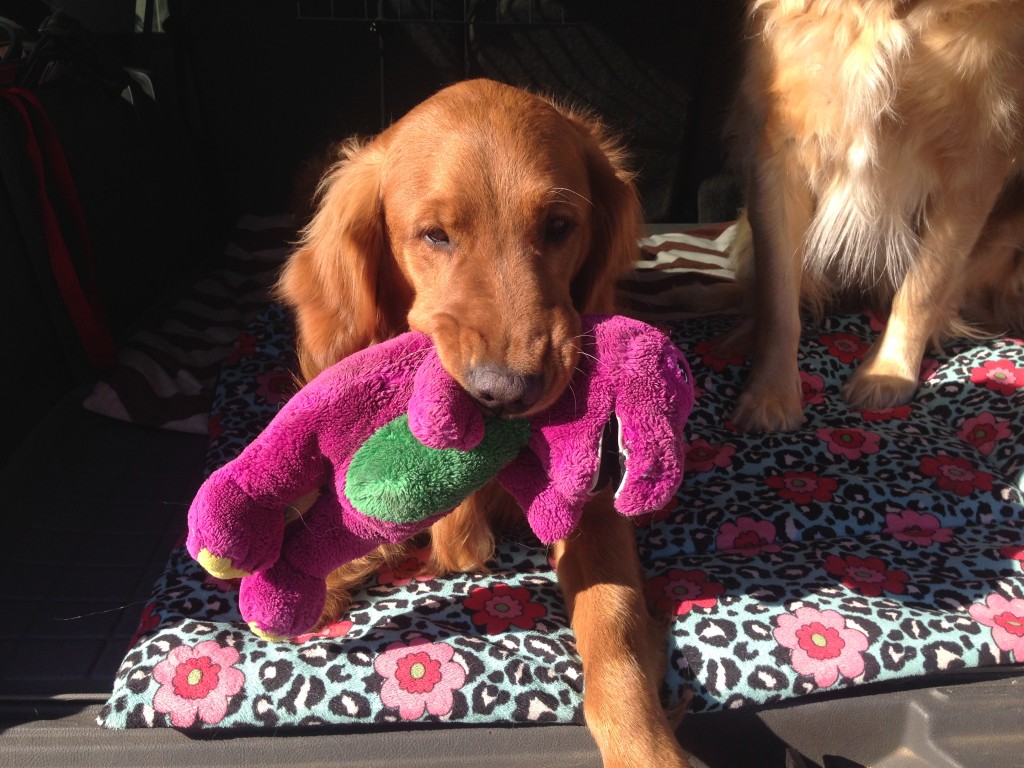 Since "someone" hasn't had his coffee yet I guess it's up to me to carry him inside……he is in NO shape to walk just yet!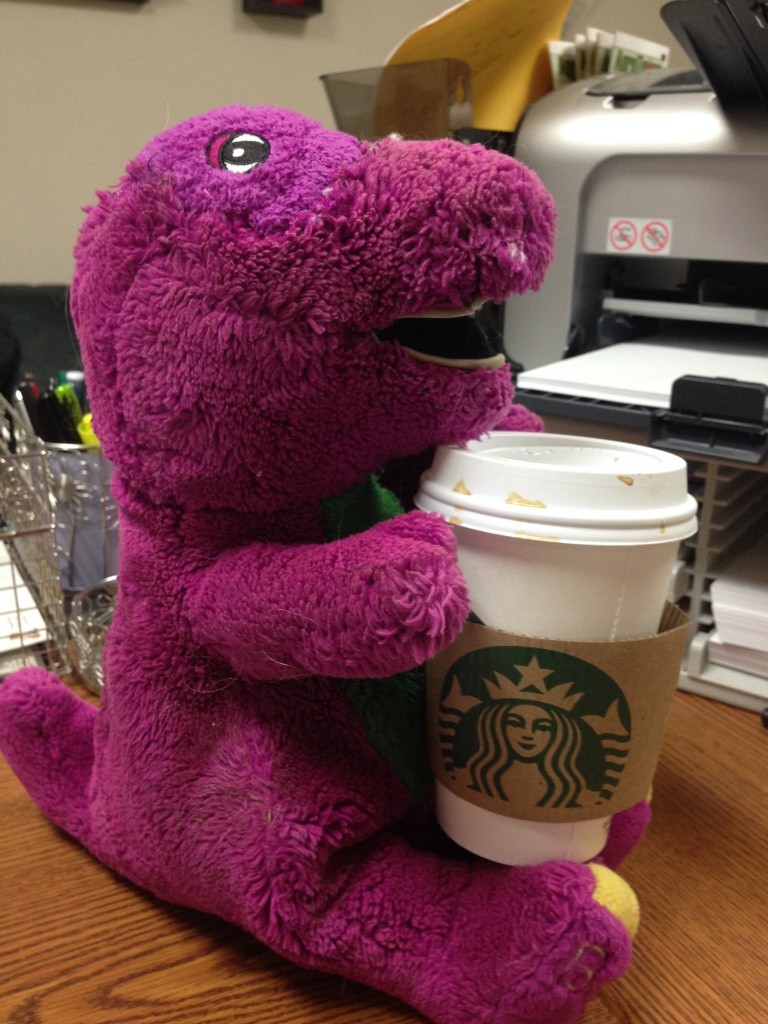 After his 3rd cup of coffee he was finally able to think about working…..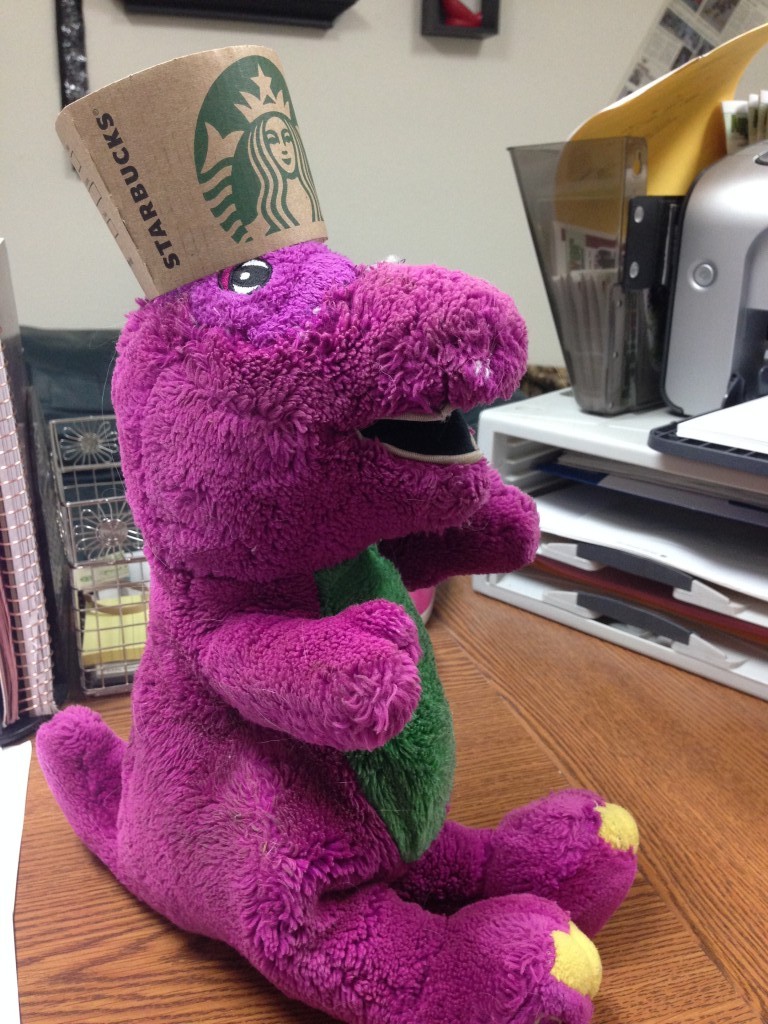 Ok well maybe not…..I think someone had a little too much coffee!!
Barney had WAY to much coffee!! He was bouncing off the walls so for now it is up to me to hold him down and keep him out of trouble. Auntie Muncie is not amused by his antics …….she's pretty sure we should have left him at home.
That's it for now folks……Once Barney manages to get his act together we will go out in the plant and do some work and meet the guys. Hopefully, I can keep him out of trouble…..will post more later!
TriPod
"Living life to the fullest……..one hop at a time"
www.facebook.com/mrtpod    www.facebook.com/teamtripod