Hi Friends and Fellow Tripawds!
Since it's been awhile I thought I would drop in and say Hi, Hello, How are Ya?
These past few weeks I have been a busy busy little tpod!
I went to Huntington Beach with tpod mom and my Auntie Muncie and got to watch the surf dog competition. It was pretty cool! Those dogs are amazing!
I bet tpod mom had to tell my story at least a dozen times or more! She ALWAYS tells everyone to visit the tripawds.com site if they haven't. A lot of people already know about it and we have met several people with tripwads who didn't and they thanked us for telling them about it.
While I was there I got to meet Beans the Whippet and watch her surf. Beans is deaf and looks to her ma for signs on what to do. Some of you may already follow her on Facebook but if not you should…..she is PAWsome and very funny !You can follow her here: www.facebook.com/beanswhippet
It was pretty neat because I have never been there before but there were people all over the beach who knew me! I kept hearing "Hey there's TriPod…or look TriPod's here!" Had my picture taken with lots of my Facebook friends and even had one of the judges from the surf dog competition ask to take a pic with me. Pretty crazy huh?
Lots of people (even surf dudes) kept asking "does he surf?" Probably because I had on my Ruffwear Float coat. Hey if your going to the beach you have to be ready to catch a wave right ?! Which I did of course. I don't surf but I bet I could float on one of those boards if someone would go out with me 😉
I also got to meet Angel Buddy Golden's mom. He was a tripawd as well. He was rescued by the Southern California Golden Retriever Rescue. They and a booth at the event so I met lots of the volunteers. What they do is so special.
The day before the surf dog event I got to meet Surf Dog Ricochet and go swimming with her and Rina. Ricochet is one amazing pup! She surfs with disabled children and wounded warriors. She has so far raised over $300,000 for these causes. Her story is just as amazing. Another great pup to follow on Facebook. https://www.facebook.com/SurfDogRicochet
Speaking of Facebook…..you may have heard about them deleting friend based pet accounts. It's true! I have had several of my fur friends loose their accounts. I still have mine as of now but just in case they zap me…. tpod mom set-up my fan based account. You can follow me at: www.facebook.com/teamtripod
Until next time my friends!
TriPod
"Saving the world….one hop at a time!"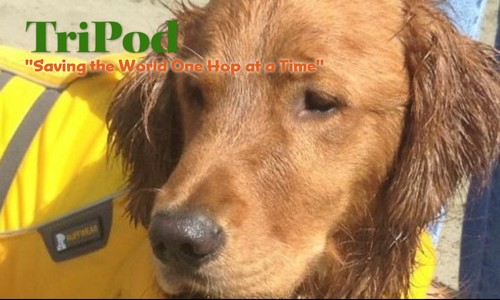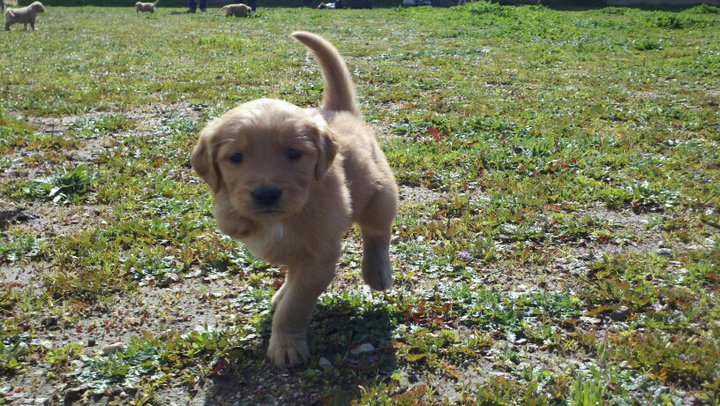 "Living life to the fullest……one hop at a time"